Home
Details

Written by

Boerries Burkhardt

Category: VR-30
Hits: 432
On 4 October 1966, Grumman C2A Greyhound # 152786 was received followed closely by 152787 and 152788. All three of these were put aboard USS ENTERPRISE on 9 November 1966 for transportation to NAS Cubi Point, Subic Bay, Philippine Islands and transfer to VRC-50. C2A number 152789 was received on 12 December 1966.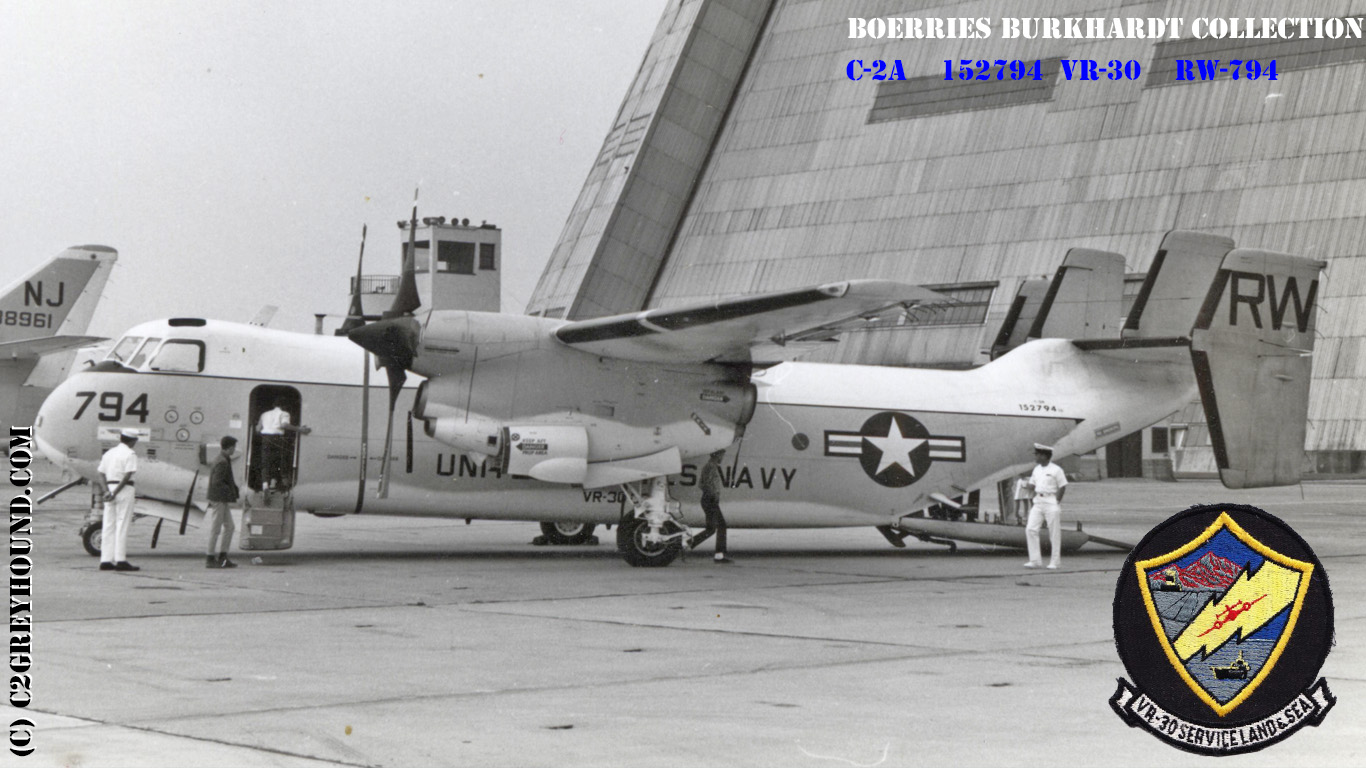 Grumman C-2A Greyhound BuNo 159794 of the VR-30 at the old NAS Moffett Field in 1967. Boerries Burkhardt Collection
Details

Written by

Boerries Burkhardt

Category: Bureau Numbers
Hits: 590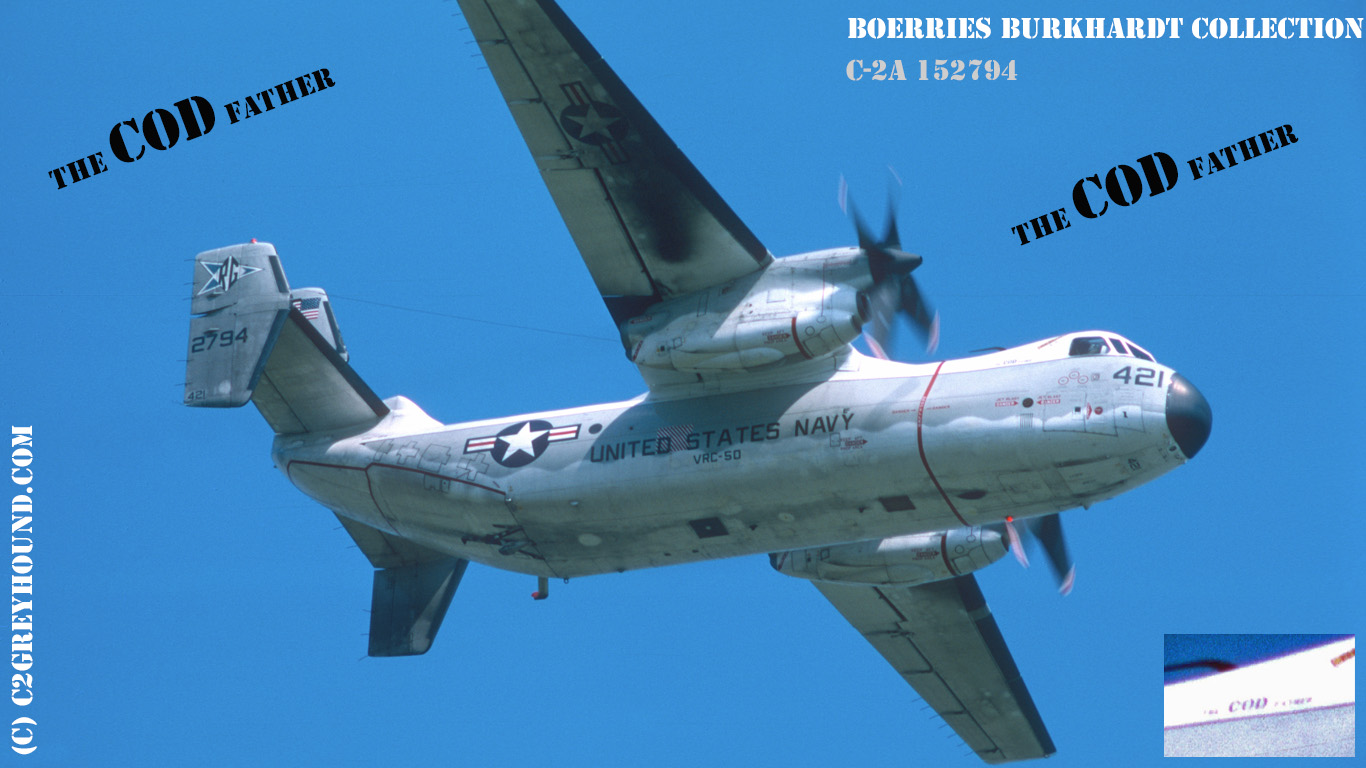 Grumman C-2A Greyhound of the VRC-50, the Foo Dogs. In 1976, several Grumman C-2A Greyhounds got names. Why the BuNo 152794 got this special name is not known to me. This Greyhound was christened "The COD Father". Maybe someone knows the story behind it. ROMEO GOLF 421. Date 1976 at Atsugi, Japan
Details

Written by

Boerries Burkhardt

Category: Technical
Hits: 116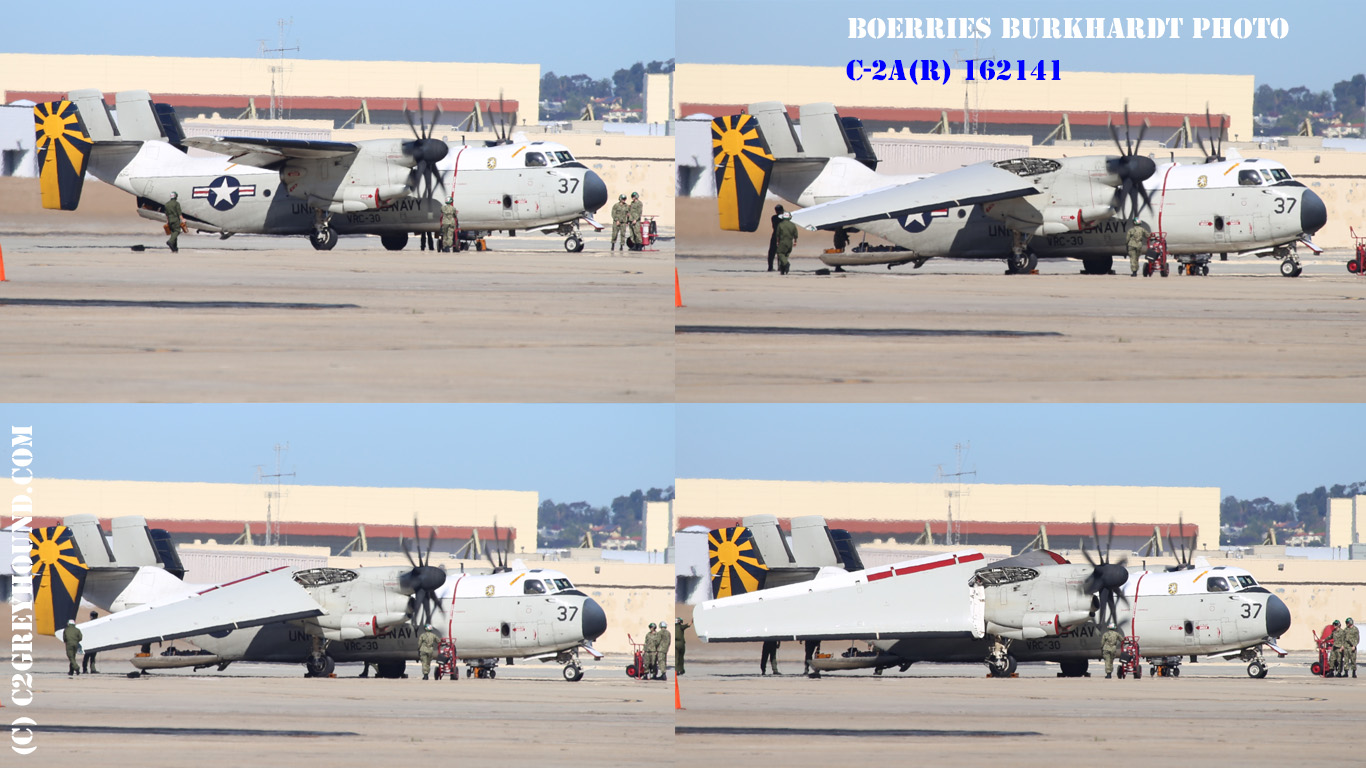 See how the Grumman patented Sto-Wing aftwards-folding wing folding system works. VRC-30 Providers with Password 37, Grumman C-2A(R) Greyhound BuNo 162141 at NASNI.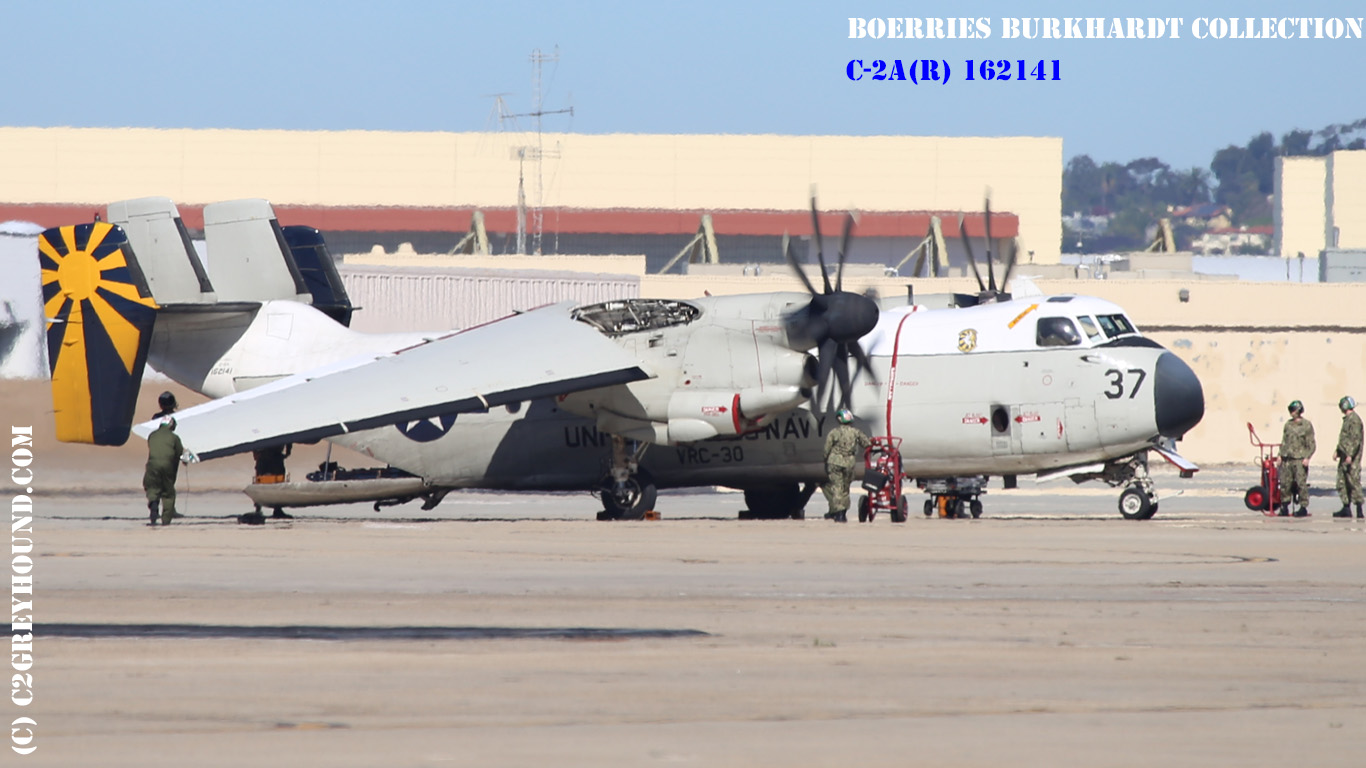 Closer view of the folding process. Boerries Burkhardt Photo