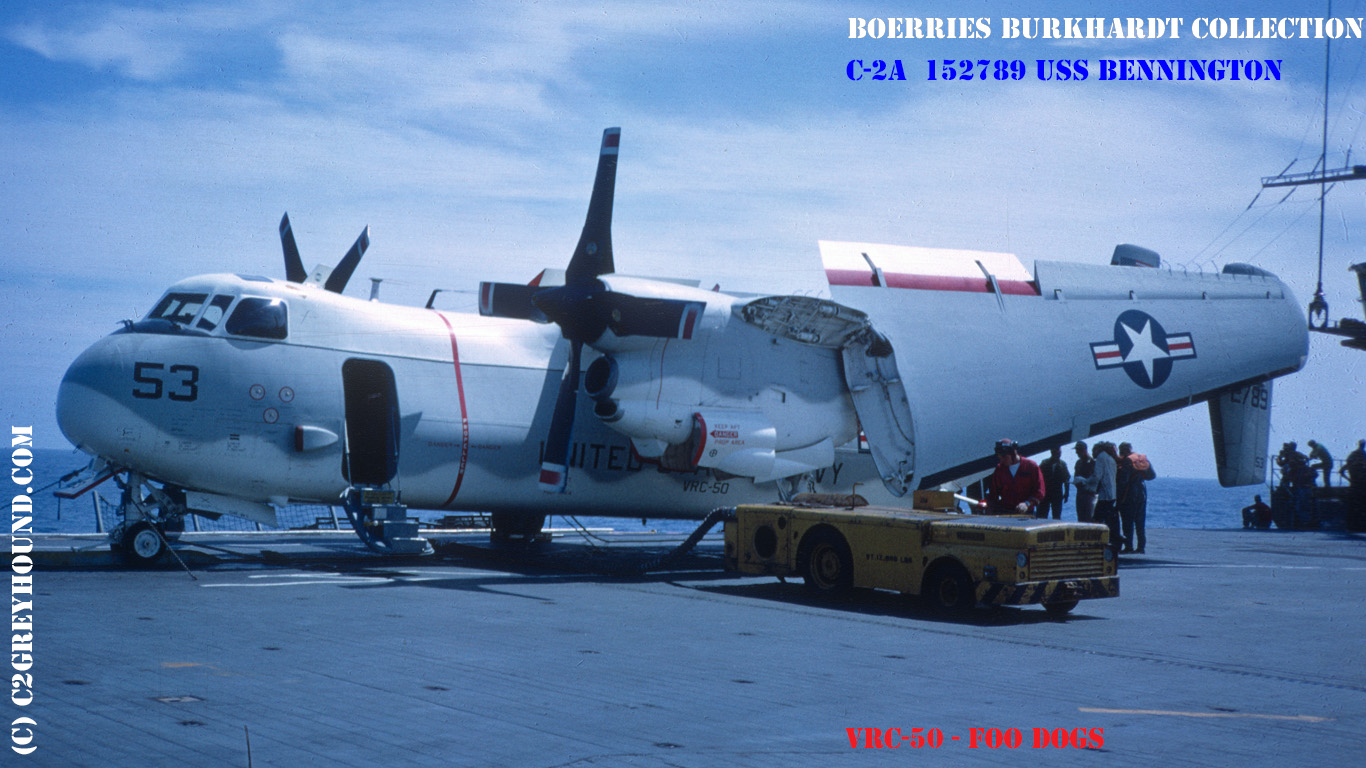 Foo Dogs! The NAVY "COD" on deck of the USS BENNINGTON (CVS-20) in Gulf of Tonkin. 30 minutes later, the Grumman C-2A Greyhound left to Cubi Point. This is one of the rare images of a first C-2A series during the Vietnam war in October of 1968. At this time, the plane was nearly brand new. RG 53 and 55 were usualy flying to the USS BENNINGTON. At least I have images of them on the aircraft carrier.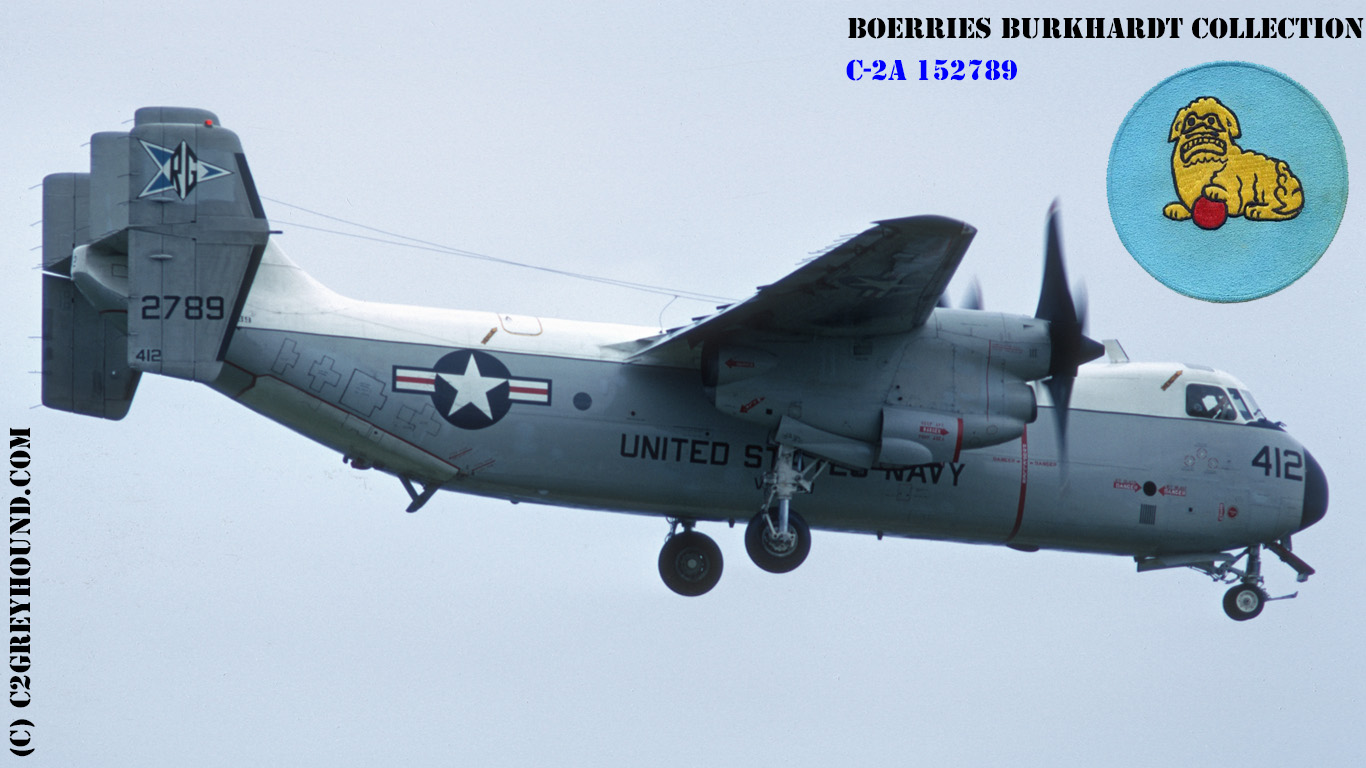 Grumman C-2A Greyhound BuNo 152789 of the "Foo Dogs" at Atsugi in 1975. You even see the Foo Dog patch of the copilot.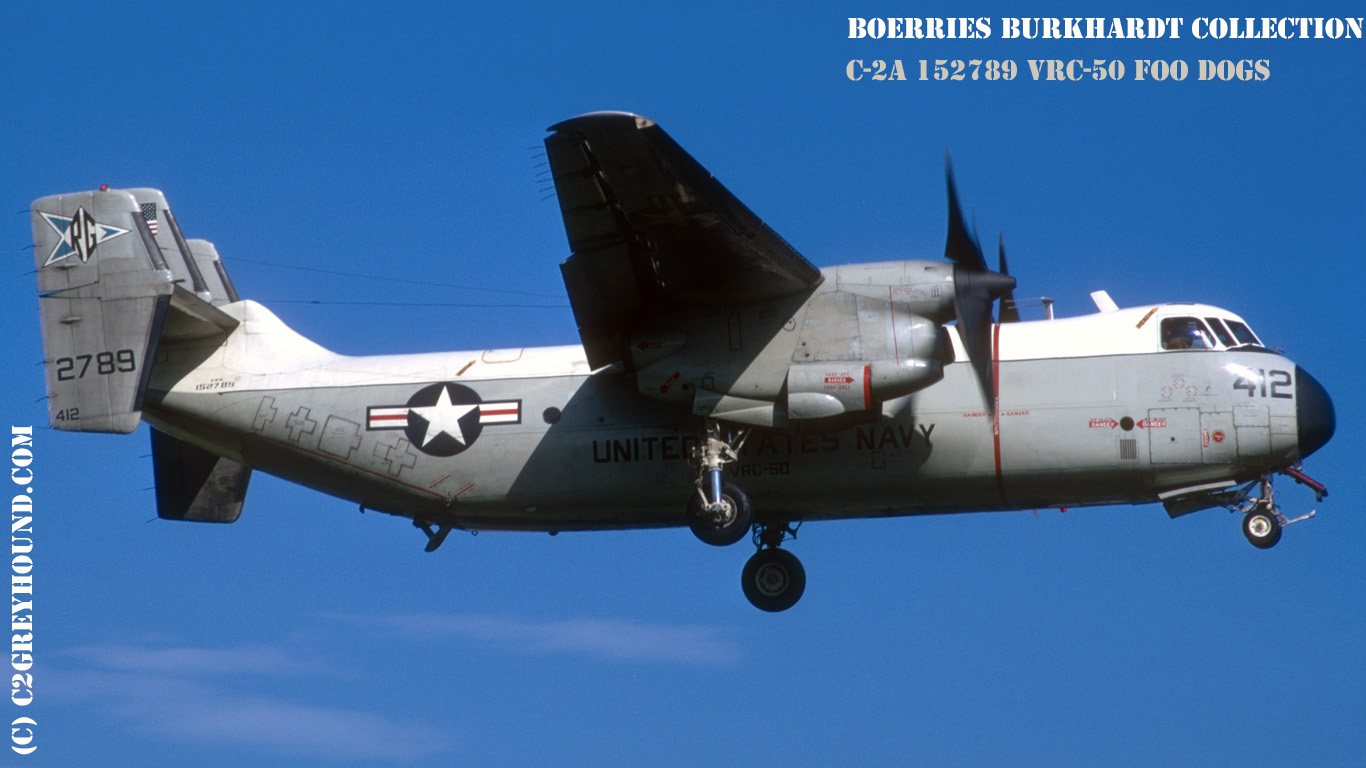 Grumman C-2A Greyhound BuNo 152798 landing at Atsugi October 15, 1975. Boerries Burkhardt Collection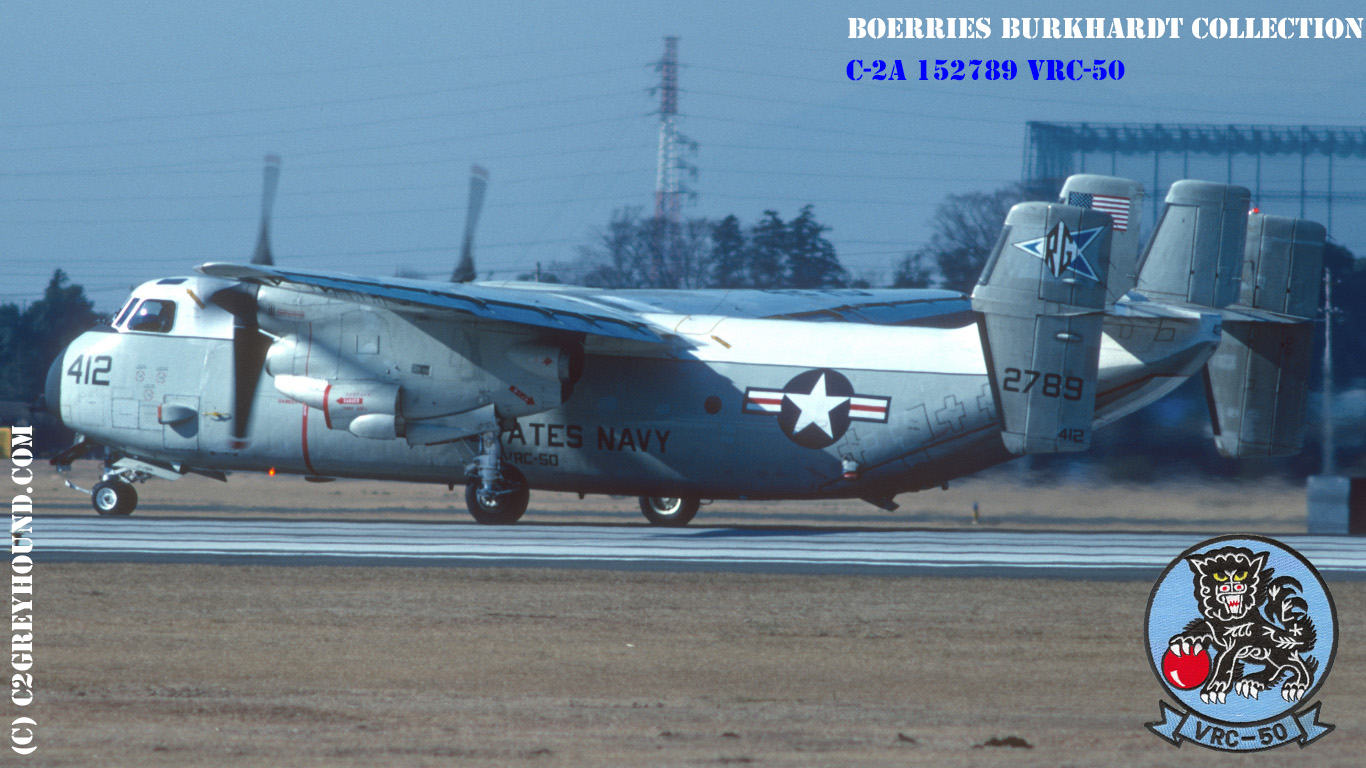 Atsugi was not only the home base of the Fleet Logistics Support Squadron 30, DET 5, it was the base for the Foo Dogs of the VRC-50, too. Here we see Grumman C-2A Greyhound BuNo 152789 Romeo Golf 412 on the runway at Atsugi, Japan in 1976.