YEAR

DATE

AIRCRAFT CARRIER

C-2A BuNo
(Modex/Side Number)

OPERATION

C-2A CREW

1995
27 NOV 1995 - 20 MAY 1996
USS Nimitz (CVN-68)
162175 (NG-)
CVW-9
WESTPAC / IO / P-GULF
LT J Alves, LT R Baron, LT C Grant, LT B Wysocki, LTJG R Budge
1996
1996-1998
USS Nimitz (CVN-68)
 (22) / (33)
 
LCDR Joseph F Demarco, LT Barry A Rutberg, LT J English, LT W Mitts, LT R Ross, LT C Ulses, LTJG F Estrada 
2002
 
USS JOHN C STENNIS (CVN-74)
 
 
FIRST C-2A landing on French Carrier Charles D. Gaule
2003
 Jan 2003 -
USS CARL VINSON (CVN-70)
(24) (33)
 
LCDR Ross S Budge OIC, LT Jason K Bartholomew, LT James W Bender, LT John D Capwell, LT Noah S Collins AOIC (33), LT Doug E Ramsey, LT Harry A Strother
2009
 
 
(26)
 
 
2011
2011 - 2012
USS JOHN C STENNIS (CVN-74)
(32) / 162175 (33)
 NEW DAWN
CSG-9
with logo 100Y NAVAL
2016
2016

USS JOHN C STENNIS (CVN-74)

 
CVW-9
with the GREEN logo
2018
Nov 2018 - May 17, 2019
USS JOHN C STENNIS (CVN-74)
162152 (32) / 162178 (36)
CSG-9
LCDR Brett "BERT" Leaner (OIC), LT Lou "PUNUS" Henry (AOIC)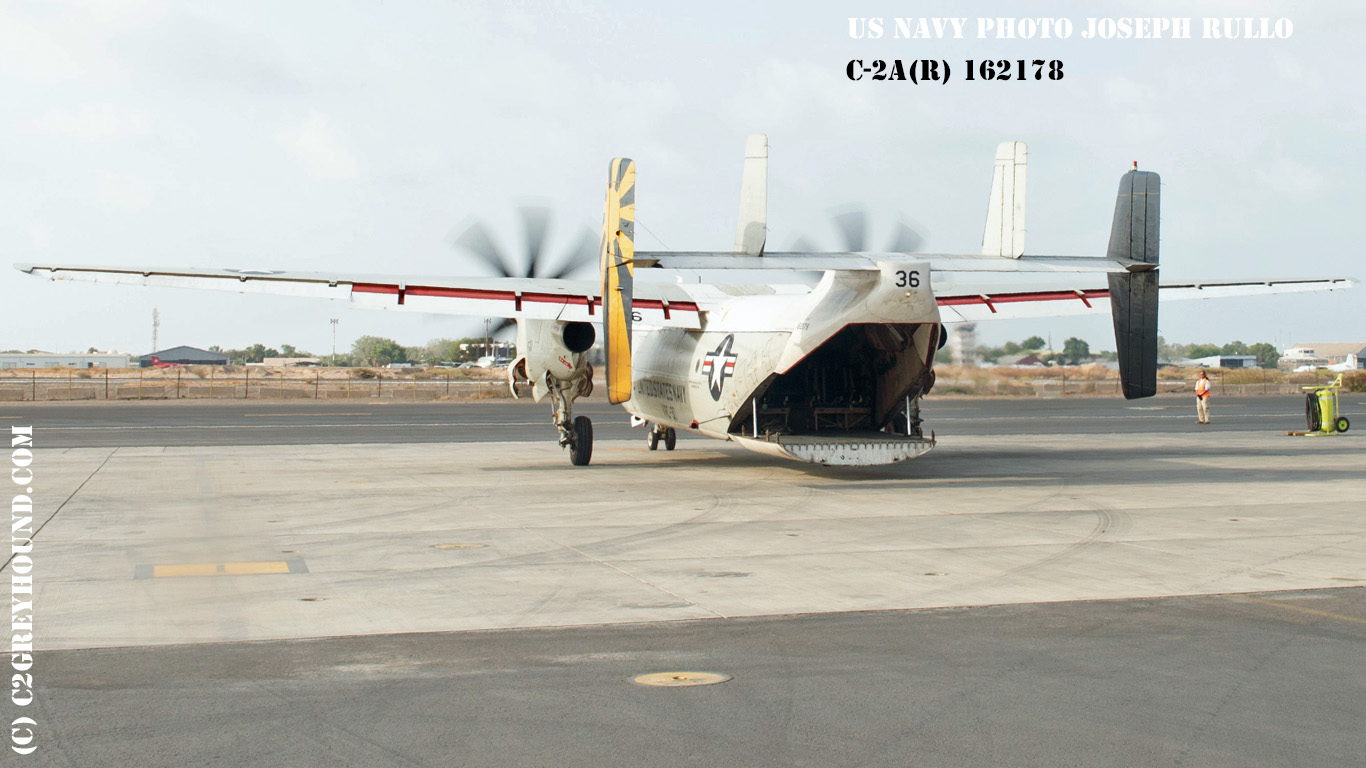 Grumman C2-A(R) Greyhound BuNo 162178 assigned to VRC 30 DET 4, deployed aboard the Nimitz-class aircraft carrier John C. Stennis (CVN 64) taxis from the runway on board Camp Lemonnier in Djibouti. US NAVY Photo by Petty Officer 1st Class Joseph Rullo.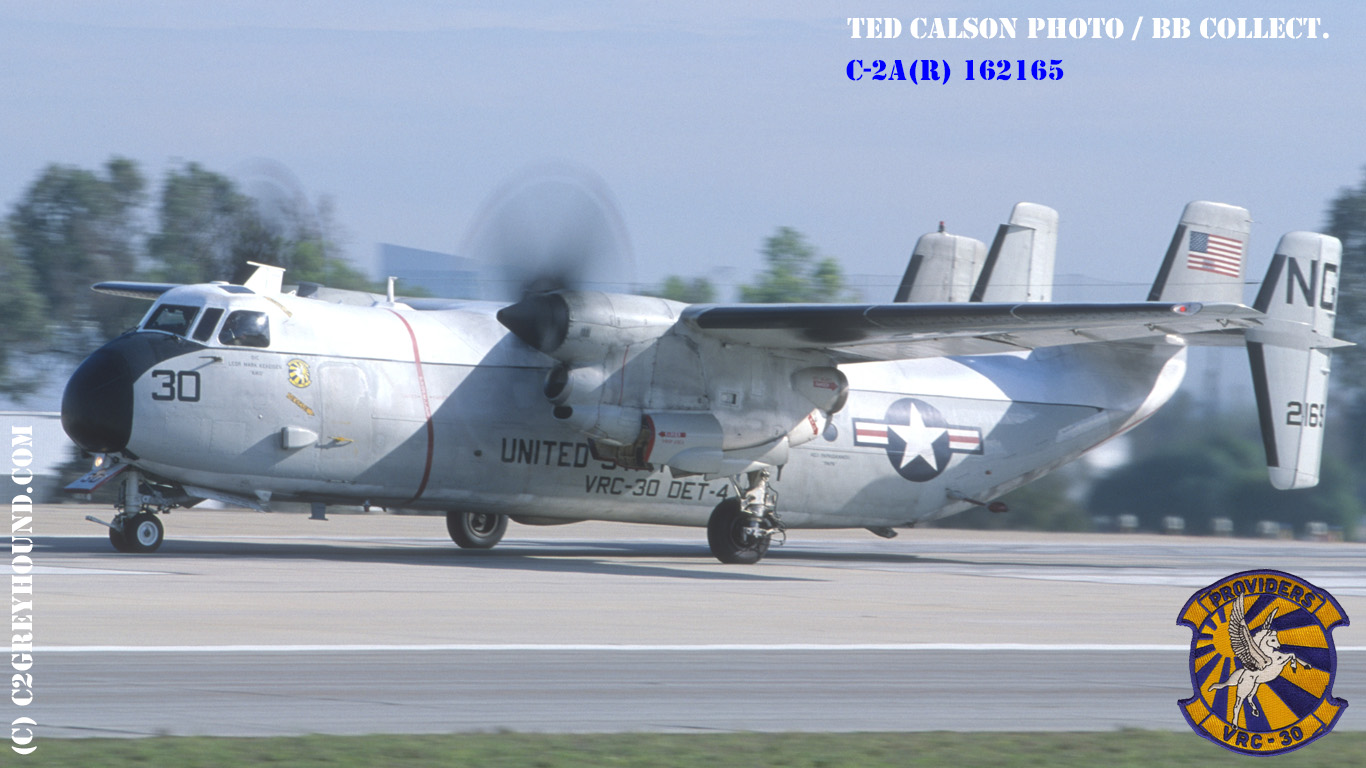 Grumman C-2A(R) Greyhound BuNo 162165 from the VRC-30 DET 4 "Pure Horsepower" at NAS North Island 2005. Ted Carlson Photo, Boerries Burkhardt Collection.