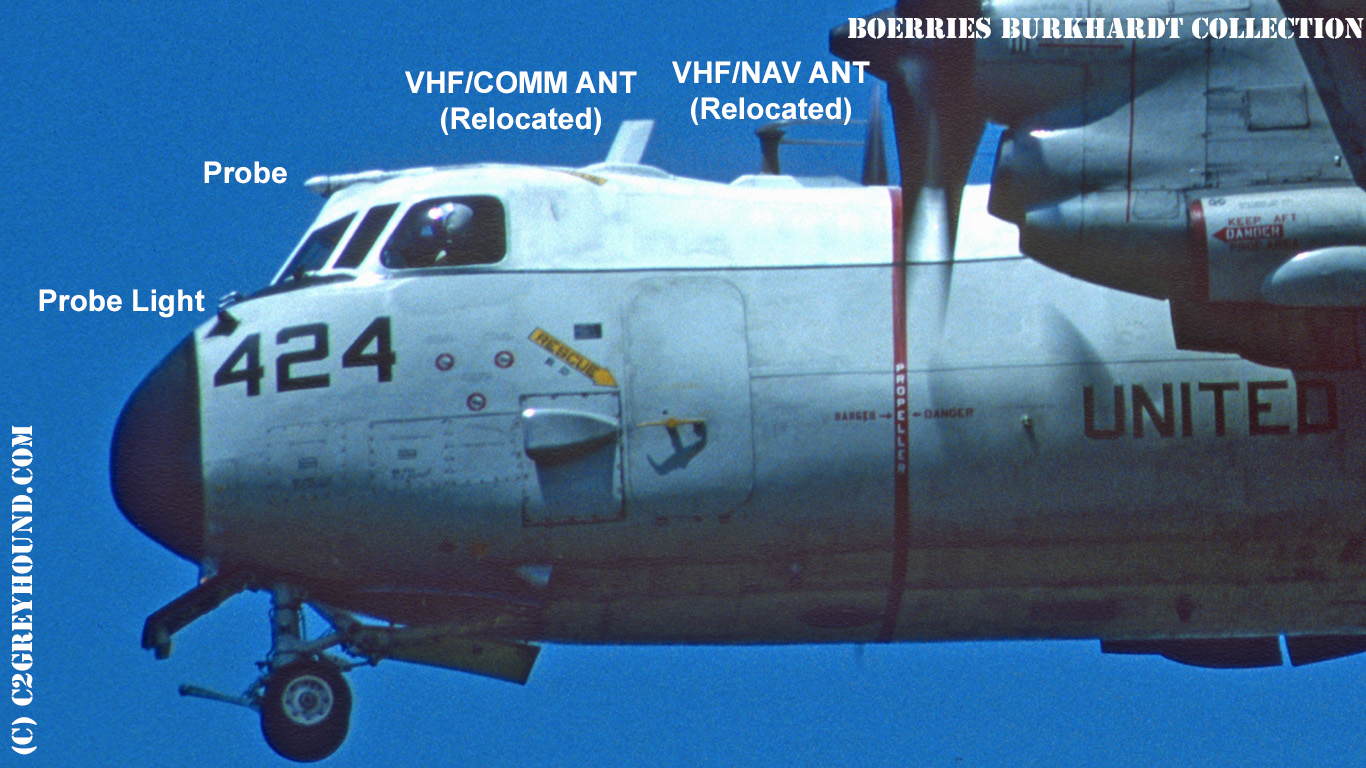 The "In Flight Refueling" or "air-to-air refueling" of the C-2A need some modification of the standard antenna and navigation system as well as a probe light in the front as indication, when fuel is going over the drouge to the probe. This photo was taken in 1985 in Japan. I wished I had more information, why they tested and how was the result. How could the probe moved to the extended version....
Grumman C-2A Greyhound 152797, VRC-50 RG 424 with the extended probe. Cubi Point Vietnam.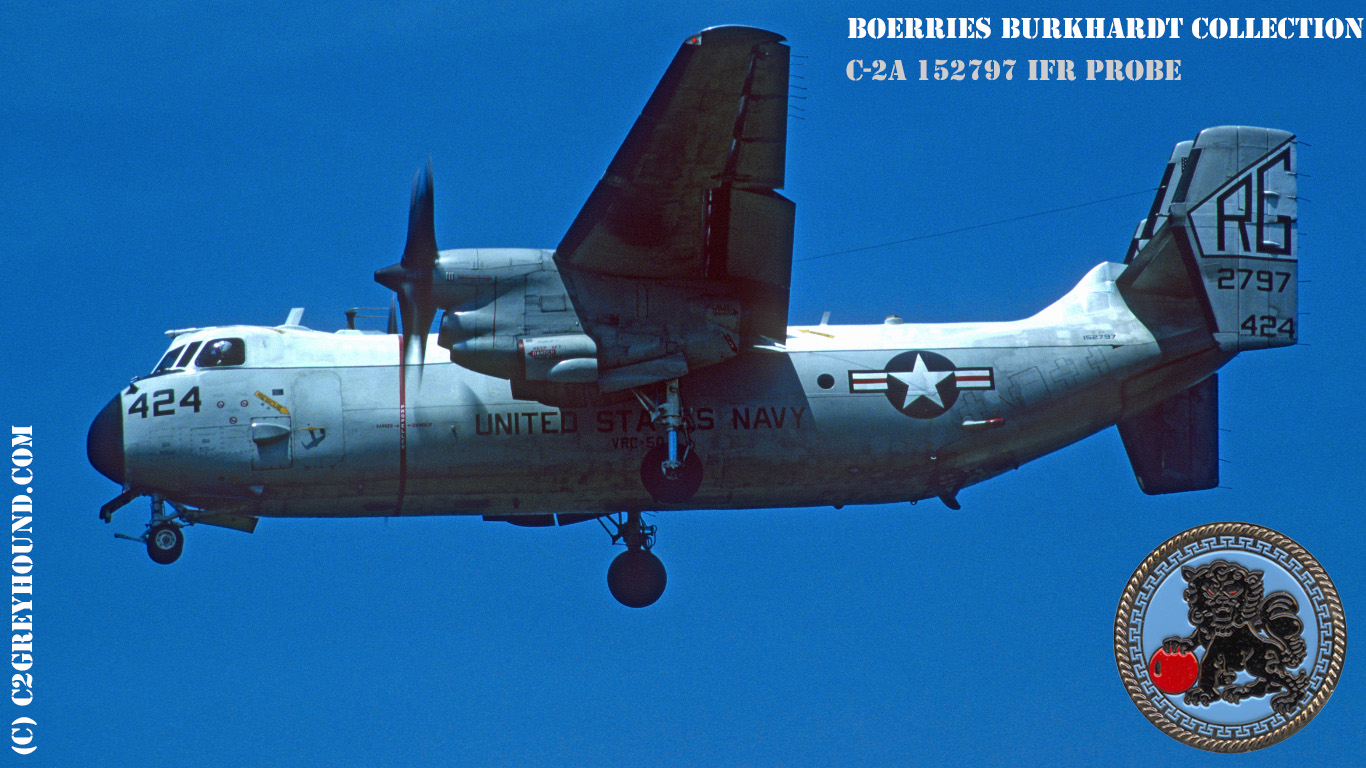 Grumman C-2A Greyhound BuNo 152797 during final approach at Atsugi. And please look close over the cockpit, this RG 424 had the special In Flight Refuelling Probe.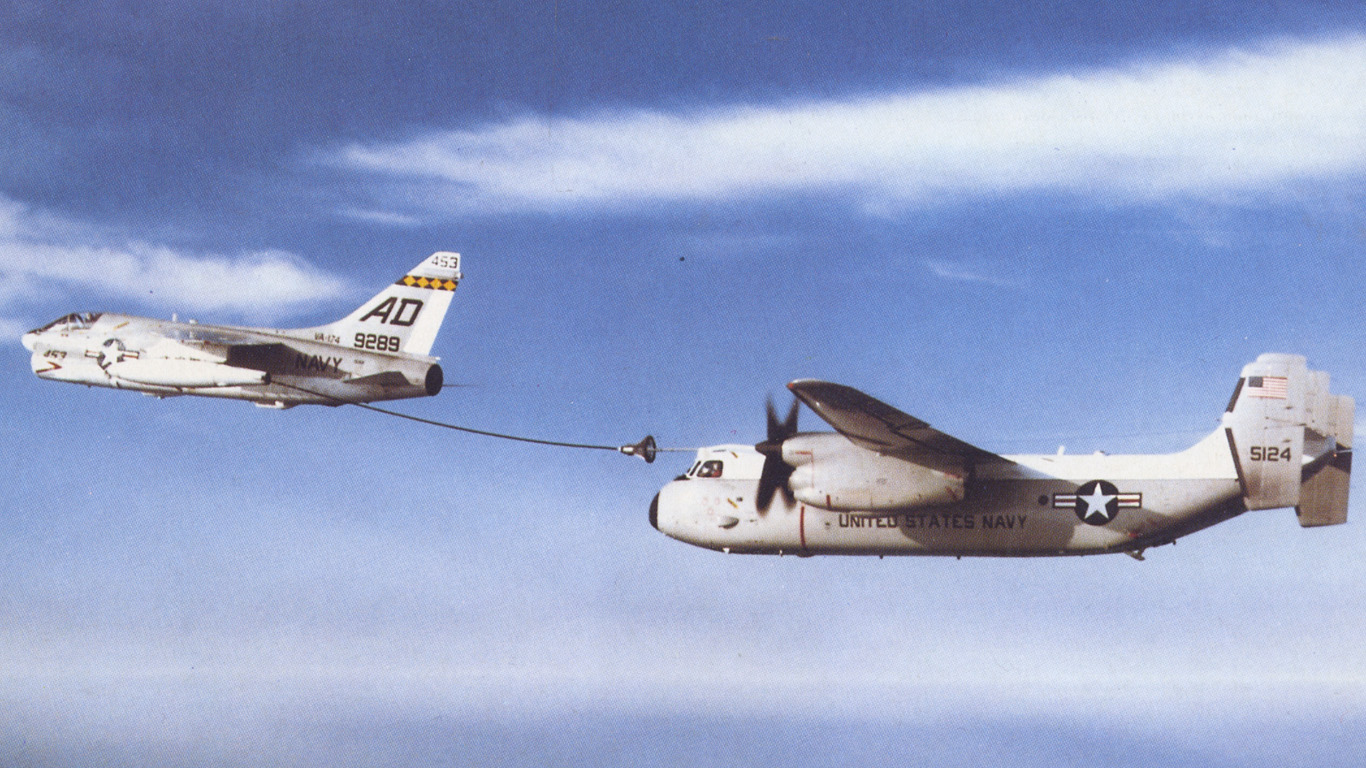 Another Grumman C-2A Greyhound with in flight refuel test with a Corsair A-7E from the VF-174 using their external fuel tanks. Date not known.